The power of art journaling
Keeping an art journal is a very nice and effective way to boost your creativity and to further develop yourself in personal and creative fields. You can see it as a visual diary in which you feel safe to experiment, visualize thoughts and enrich yourself with insight and positivity. It is a very powerful tool to get your creative juices flowing! Putting a pen, pencil or brush to paper is a great way of processing your stories. Filling pages with all kinds of materials without limitations, will free your mind and get that criticizing monkey of your back.
As a graphic designer, illustrator and photographer I have a passion for all things creative. All of this comes together in my art journal. Since I have truely experienced the power of this tool, I love to share this with other people in my workshop 'Peace of Art.'
What's in it for you?
In my workshop you will learn the basics of art journaling – or if you're already familiar with it, get challlenged to try new techniques and develop your style a bit further. You will get tips on how to start, materials you can use, how to overcome the fear of a blank page, and get rid of the idea you're not creative (enough). I will share with you some example journals, we will watch inspiring video and most of all: you will put it into practice with some great excercises and various materials.
What kind of materials?
There will be plenty around to try. You can use all kinds of paper, magazines, watercolor paint, crayons, roadmaps, stamps, markers, stickers… just to name a few. Everything will be provided, you can come in empty handed. And for sure, you will walk out with a million ideas!
Dive in!
Positivity, tons of inspiration and constructive feedback are key. We will spend the morning with a small group; surrounded by a few like minded people you will most likely feel comfortable enough to allow yourself to dive into this.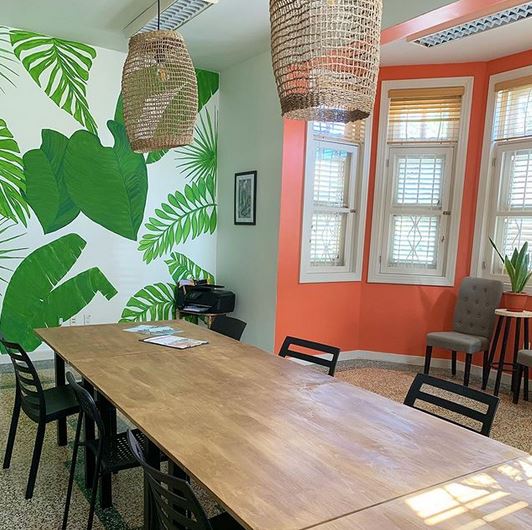 When and where?
Saturday November 21, 2020. We will start at 9:00 am and finish up around 13:00 pm. The workshop will be at the meeting room of Curacao Coworking in Pietermaai. Found out more about this lovely, inspiring co-working place on their website or Facebookpage.
Sign up today!
Don't hesitate and treat yourself to this fun, creative and inspiring morning. There are just a few spots, so you'd better decide soon! Costs are Naf. 159 (incl. ob) for the workshop, including materials and a goodie bag. Just send me an e-mail and we will work out the details. You can also visit the Peace of Art Facebook-page to find usefull tips, examples and inspiring ideas.