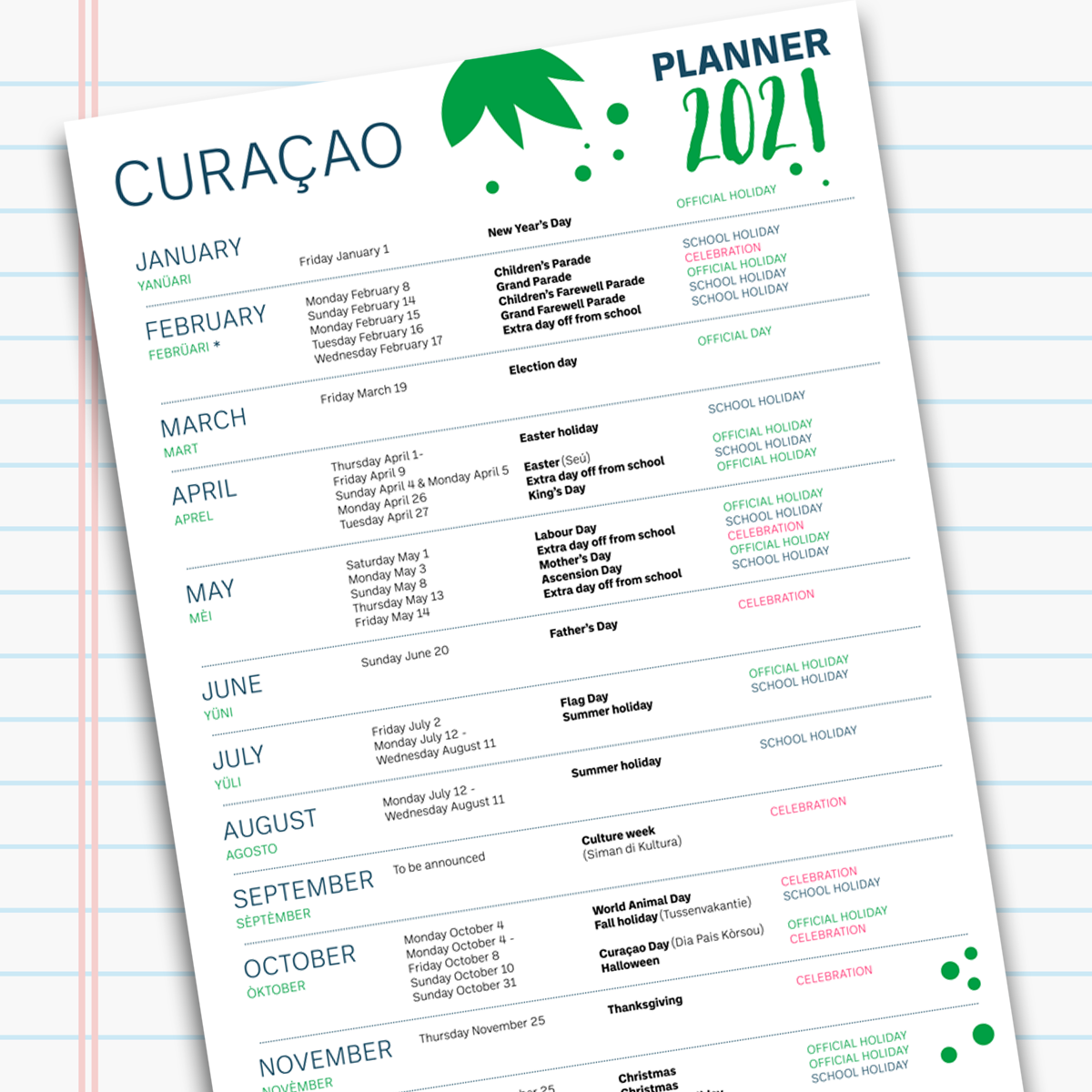 A new year, a new beginning! It's a tradition I love: making new year's resolutions and plans for the year ahead. Ofcourse many resolutions don't make it till the next season, but I believe that every effort to improve, does have some positive impact. Like this quote says that I found online: A little progress each day adds up.
Curacao Planner 2021
Planning is not one of my specialties. Making schedules and live life according to them, neither. But I do try to improve, because it does make life so much easier if you are bit prepared. That's how I came up with the idea of a 2021 year calendar. A planner for Curacao for 2021. Where not only school holidays are included, and official holidays, but also the (most common) celebrations like Valentine's Day, Father's Day and Halloween. Because often, these are the ones we easily forget! And then you're heading to the department store at 5 pm to buy a red shirt or orange face paint for the next day… Well, not in 2021. Now with this planner!
The design is clear, it's easy to print and stick on your fridge or insert in your agenda. It's for sale (for a very affordable few bucks) in my (just opened) Etsy Shop: StudioJuneCuracao -Caribbean creativity.
Happy to say that I can already check two boxes: I did open my Etsy shop, and I did make this calendar. Oh, and a third one: I did tell you about it.
Will you join me in making the most of 2021?
Feel free to contact me anytime.
All the best, take care!